We are CUSTOMER EXPERIENCE curators and INNOVATION accelerators for airlines.
We DESIGN sustainable end-to-end travel experiences to transform the passenger journey into customer satisfaction boosters whilst generating smart savings.
We BUILD a network of innovative start-ups and highly specialised companies to combine expertise and accelerate the air travel market transformation.
We BELIEVE in creating tomorrow's travel experience together.
"The journey not the arrival matters.'' T.S. Eliot
Travel experience booster
We create solutions that transform your travel experience into customer satisfaction boosters and generate smart savings.
We know the mechanics of travel experience design, development and implementation. We have the skills,
insights and deep industry expertise needed to shape new forms of customer value and increase loyalty.
Highly specialized in air travel, we build objective solutions embracing the customer, sustainability, your business strategy, data analytics and technology.
"Customer experience is the new competitive battleground. It's where business is going to be won or lost.''
"Susta.IN is an unbiased sustainability manifesto for airlines, which is context-specific, purpose-driven, affordable and actionable.''

In today's world of air travel, where experiences and customer-centricity are considered the ultimate currency, the role of sustainability – in every sense of the word – has never been more important.
The manifesto is curated to help airlines, affected by the EU Circular Economy Initiative and the new single-use plastics directive, define an objective view and gain a deep understanding of sustainable initiatives, so they can make the right choices before investing in any change.
Susta.IN offers real, durable and impartial insights for The Sustainable Cabin, scrutinizes the cost, value and lifecycle of products & services, considers recyclability and waste management, and proposes well-curated innovative solutions.
We create solutions that generate smart savings whilst enhancing your customer satisfaction scores.
We identify opportunities to generate substantial savings of different nature:
Saving the planet: sustainability
Saving money: cost, weight and waste management reduction
Saving time: outsource to experts
Total savings program: save time, save money and focus on your customer
"The secret of change is to focus all of your energy, not on fighting the old, but on building the new.''
We open doors, connect best-in-class industry expertise and pioneer the first travel experience incubator.
Together, we design, build and implement fully integrated end-to-end experiences combining expertise in food concepts & brands, sustainability, comfort, technology, inflight entertainment and loyalty program platforms.
We spot, match and bring together disruptive start-ups and
customer-centric companies with niche expertise from around the world to accelerate the air travel market's transformation.
Do you want to be part of our ecosystem?
Contact us!
"We can truly achieve great things when we all come together.''
Product development
Design & branding
Food & beverage concepts
Sustainability
Service design & delivery
Implementation programs
Project management
Business development
Marketing & PR
Brands
Inflight entertainment
Digitalisation
Data science & AI
Comfort solutions
Travel and lifestyle have been Anne's drivers for ever! Her fashion marketing and business administration education took her to Paris, New York and Firenze, and after having achieved experience in retail at luggage multinational Samsonite and in duty free at pearl jeweller Misaki for 6 years, she entered the airline market early 2008.
Both as VP Innovation and Customer Experience at global caterer Gategroup, Anne has accumulated 10 years experience in the aviation sector and more than 15 years in creative product development & brand strategy. Her key areas of expertise are designing and delivering customer-centric solutions that enhance the travel experience. Anne has set-up the Gategroup innovation centre of excellence and led product development, marketing, key campaigns, innovation and transformational programs in both B2B and B2C environments. Anne has been member of the Board of Directors of Servair.
In April 2018, Anne founded IN Air Travel Experience and her dream is to help transform airlines into customer-centric, sustainable and dramatically different travel experience providers.
Anne-Céline breathes food and design throughout her career and life. Raised in a fine cuisine family, she quickly turned to co-hosting infamous restaurants in the Netherlands next to her Art Studies. Driven by astute business acumen and a goal getting mentality, she continued as an Art Director to later combine strategy with design, food, hospitality culture, innovations and complex operations.
At Gategroup she worked as a Director Innovation & Experience Strategy contributing to the transformational change in airline food. In her private life she currently lives in Amsterdam and travels through-out Europe, to keep inspired about cultures, travel habits and experiences.
Anne-Céline is Director Strategy & Experience Design at IN Air Travel Experience. She smartly combines
her passion for design, product development and business acumen to create new business models arounds products, services and brands related to the airline customer experience.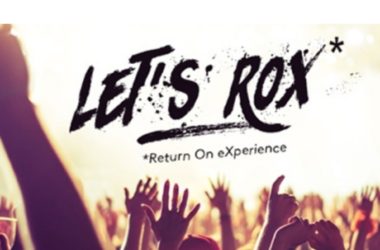 Anne De Hauw explores the way Return-on-Experience and long-term values such as loyalty, network, sustainability, transparency and authenticity are becoming increasingly important...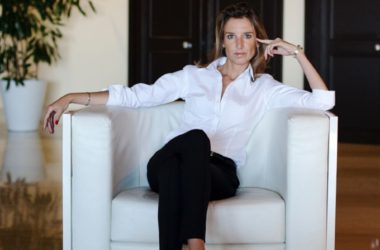 As Covid-19 continues to have an existential impact on the global economy, this time is unprecedented and extremely challenging for our industry. How can airlines and their...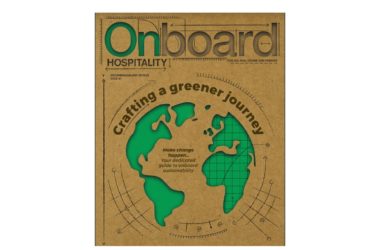 Airlines, sustainable businesses will drive customer loyalty! Environmental sustainability is inevitably becoming an existential topic in the air travel industry.
ARE YOU IN?
GET IN TOUCH!
IN Air Travel Experience
5, Allée Crovetto Frères
98000 Monaco
Principality of Monaco
© Copyright 2019.
Company registration: 18P09132 | VAT number: FR24000134543
COMPANY INFORMATION : Registered office: IN Air Travel Experience: 5 Allée Crovetto Frères, 98000 Monaco, Principality of Monaco